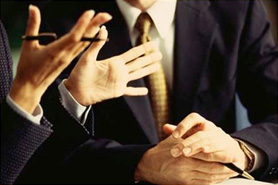 Carter Terry & Company is a Registered Broker Dealer and members of FINRA and SIPC. The Investment Banking group is a collection of seasoned professionals seeking to fill an important niche in company financing.
Our investment banking professionals have closed over 300 transactions and financings – both domestic and cross-border – and we will work to maximize value by leveraging our extensive network of relationships to find, assess, and evaluate new opportunities – whether buying, selling, or forming strategic partnerships.
The focus is Customer Driven, based on quality, not on quantity. Creating the ideal unions between companies and investors in order to get the optimal satisfaction from both buyer and seller. We attempt to identify strategic buyers for each transaction, versus just purely placing financial buyers. Ideally, the buyers can add value, understand the business, and offer cross selling opportunities for the company raising the capital.
Carter, Terry & Co has the distinct ability to raise capital in a quick and timely manner. No two structures will be identical. Client specific custom solutions are the result of successful financial engineering.