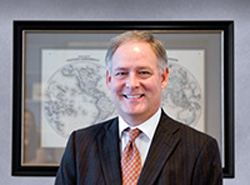 In addition to a full range of products and services, Carter, Terry & Company, Inc. offers its clients a relationship built upon integrity and trust. By adhering to a set of principles that we believe in strongly, we maintain a solid reputation for sound investment strategies and superior client care.
We are in the business to serve our clients. We believe that if we put our clients' interests first, our own success is assured. Our reputation is our most important asset.
We consider our size and independence a necessity. Being a full-service firm allows us to serve our clients' interests with a wide array of products, strategies, and solutions.
We have access to any product or service that a major wire house may offer. Our goal is to find the right investment solutions for our clients.
Our clearing firm, RBC Correspondent Services, is backed by the Royal Bank of Canada, which is ranked by Global Finance Magazine as the 10th safest bank in the world.
We expect our employees to maintain high ethical standards in every aspect of their lives, both professionally and personally.